Pictures Only Store Visit Mode
Pictures Only mode provides a simplified interface for clocking into stores and taking pictures.
NOTE: Pictures Only mode does not include Area Reports. To submit an Area Report, use the regular Store Visit option.
Click here for a short video tutorial.
You can also click here to download a PDF version of this tutorial.
To use Pictures Only mode, 1) go to the Jobs screen and tap the Store Visit – Pictures Only button.
2) Select the store you wish to check into. Stores can be searched by store number.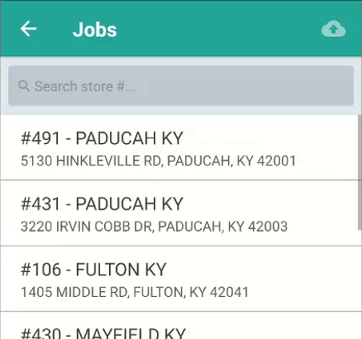 There is no prompt to check in. On selecting a store, you will be automatically checked in.

3) Choose an area to take pictures in.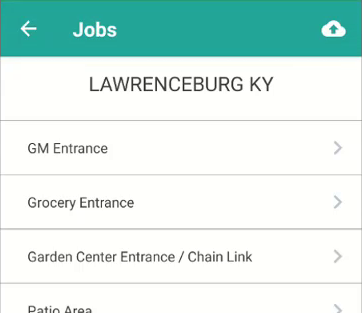 4) Take or attach photos of the area.
5) Add notes, categories, tags and any other photos of the area as necessary. Then tap the Save button.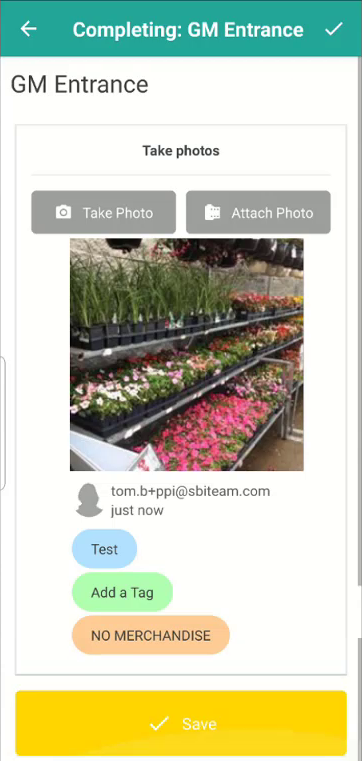 6) Complete any other areas as necessary
Clocking Out
There are two ways to clock out:
Tap the Sync cloud icon and sync your work
Tap the back arrow to return to the location list
You will be asked to confirm the check-out.